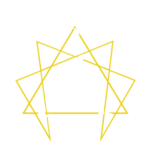 From 18th to 21st of February
An inner journey through Yoga!
11th Carnival Retreat at Iyengar Yoga Center Florianópolis.
At this time, people seek to dress up, seek for joy in a euphoric way, as an escape from the harsh reality of everyday life and especially: themselves.
Enjoy Carnival to dive inside yourself and find true joy. Yoga practice keys you to find the joy that already exists in you, recognize the fantasy you already use on a daily life, and open yourself up to the eternal melody that your heart sings and dances!
Upanishad literally means "sitting close devoutly", bringing to mind this idea of sitting next together to receive the teaching. Upanishad is translated as "secret teaching", for a teaching like this can only be revealed when we have the body, mind and heart open to receive it. At the Carnival Retreat we will sit together, to receive the teachings of the Upanishads and unravel their ancient secrets.
Life is more fun with Yoga!
Come practice asanas, pranayamas, meditation, scripture studies, sing mantras (kirtan) and a sea bath!
We offer a healthy, balanced vegetarian diet, with options for vegans and celiacs. We try to use organic products, and the food is prepared by a special team, where all members practice Yoga and seek to put their best in what they do.
O Centro Iyengar Yoga Florianópolis oferece três tipos de acomodações: quartos comunitários para três pessoas com banheiro incluso, quartos duplos e individuais.
There are also good inns close to the school. Write to us for more information.
Triple Room
Double Room
Single Room
No accommodation
Triple Room
Course + Food + Accommodation in a Triple Room
R$ 3.200,00 for payment in brazil account or
R$ 3.424,00 by PayPal with tax included.
Double Room
Single Room
No accommodation
For cancellations until January 4th, you will be charged an administrative fee of BRL 80.00 for the amount refunded. After that date, there will be no refunds.
18/02
From 19th of February till 21st
22nd of February
18/02
This will be the start day of the Carnival Retreat! For those staying at The Iyengar Yoga Florianópolis Center, check-in will be from 14:00. This will be a day for you to settle down, rest from the trip and if you want to take a bath in the sea. The practice room will be open. Dinner will be served at 19:00 and then we will have the Puja (opening ceremony) of the Retreat.
Note: Check-in is possible before 18/02, but it is necessary to contact you in advance.
From 19th of February till 21st
22nd of February
Take part in the 11th Carnival Retreat.
You are welcome!